Used To Be Different, Now It's the Same? The Post-pandemic Makeover of Museums
Excerpt playing:
(choose from the outline below)
Introduction
Better Content
Better Access
Better Tools
Better Tools
This teleconference features Meredith Steinfels, John Bell, and Jon Ippolito in a webinar hosted by the Hood Museum of Art, Dartmouth College on 21 January 2021. The presentation was reprised at the Art, Museums, and Digital Culture conference, Universidade NOVA de Lisboa, Portugal, 22 April 2021.
Timecodes are in (hours:) minutes: seconds
How to serve better content, with better access, using better tools
It's become a commonplace to hear that 2020 has forever changed the art world and cultural heritage in general. But this is a story we've heard before, during the dot-com boom of the early 2000s, when museums like the Guggenheim, Whitney, and SFMOMA made a leap to digital collections and programming. What lessons can be learned from the digital gold rush of the turn of the millennium, and how should museums apportion resources strained under the pandemic to take advantage of this latest transition?
This discussion focuses on case studies of digital solutions from today as they compare to solutions to similar conundrums from 20 years ago, including how to serve better content with better access and better tools. For this collaborative presentation, the three participants invited the audience to help them compare the relative success of digital solutions from the past and present.
The presenters include Meredith Steinfels, Assistant Director, Digital Platforms, Media, and Archives Hood Museum of Art, Dartmouth; John P. Bell, Director, ITC Data Experiences and Visualizations Studio, Dartmouth; and Jon Ippolito, Professor of New Media and Director of the Digital Curation graduate program at the University of Maine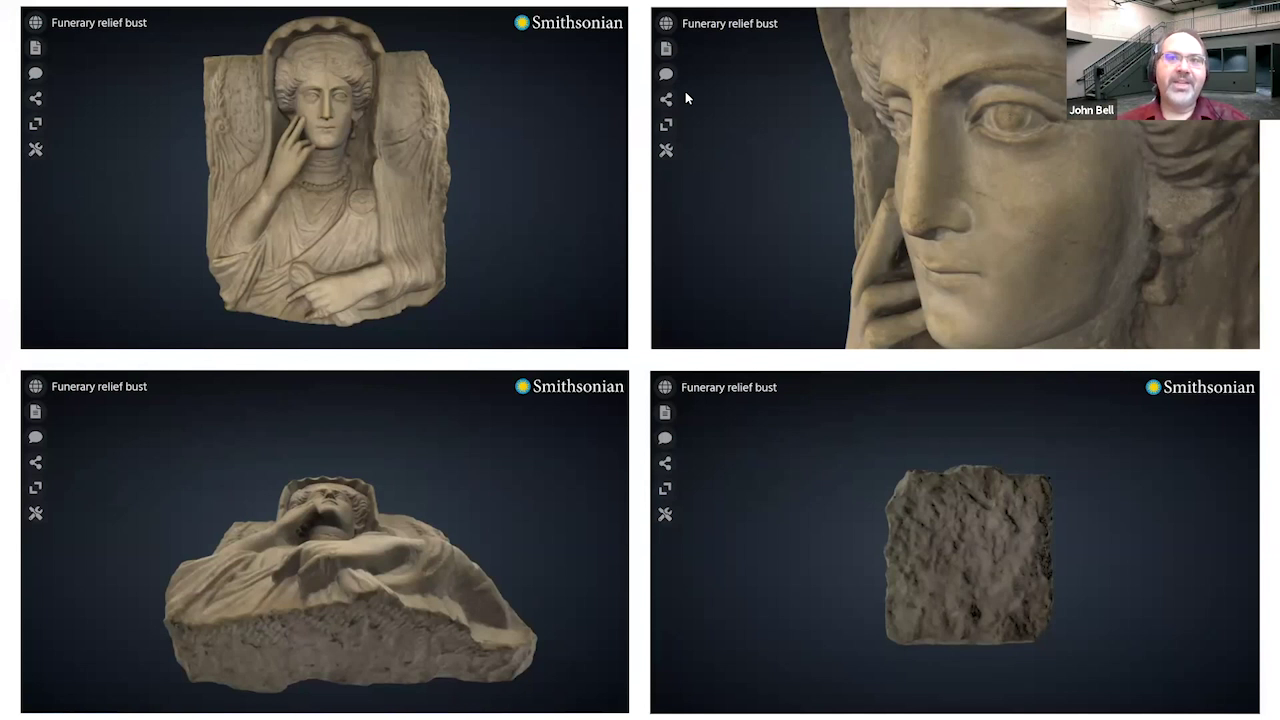 Watch the entire video or choose an excerpt from the menu on this page.