Glen Weyl, Microsoft Research/RadicalxChange
Excerpt playing:
(choose from the outline below)
Introduction
The effects of centralized leadership on tech monopolies: "Watching Twitter meltdown in real time at the hands of the world's richest man."
To Decentralize
Blockchain
NFT
Web3
"How might our institutions change if we imagine them not only as centralized repositories, but also as a kind of cultural protocols"--Tina Rivers Ryan
Overview of the plural web
Social trust
"Deepfakes are just showing...how much we've always depended on social connections and meaning-making together in order to figure out whether something is true"--Weyl.
"Blockchain and the printing press at a certain level both are mechanisms for replacing trust in central authorities with a profusion of copying"--Maizels
Equitable governance
"Pamphlets are much less effective than protests in in starting revolutions. Why? Because it's \hard to know how many other people read the pamphlet"--Weyl
"If you want everyone to be heard in some sense equally, you have to take correlated entities and downweight their representation"--Weyl
"There will be a large correlation of people who will admit that we have landed people on the moon in the past, and there will be some voices that are not correlated that do not agree with that. Should we be trying to develop a system that downplays that correlation when it's an absolute truth?"--Bell
Creativity
"Rights over artificial intelligence datasets, where lots of individual artists' work are being used without provenance or or permission, to produce engines that will put them out of business--is that something that a pluralistic network could address?"--Ippolito
"It's very exciting that we may be able to have a notion of authenticity that is strong and often marketable enough that you don't need to limit access to the content in order to allow benefits to creators"--Weyl.
Scales of space and time
"I see validity in concepts like micro-DAOs, when a group of people come together in a Decentralized Autonomous Organization structure just to vote on one thing or a couple of things, and then they disband"--Harsanyi
Inclusive technology
"FTX paired the worst of mainstream finance about optimizing speculation with the crazy environment of web3. What i'd like to instead do is bring the idealism of decentralization and web3 together with the understanding of social complexity that's often missing in that environment"--Weyl
Privacy and responsibility
"Privacy is not about the individual. Privacy is about social relations"--Weyl
"I don't think we have an alternative to just stand pat. There are new worlds being created by AI. There are new worlds being created by anarcho-capitalists. We have a responsibility to offer an alternative if those aren't the futures we want to live in"--Weyl
This teleconference is a project of the University of Maine's Digital Curation program. For more information, contact ude.eniam@otiloppij.
Timecodes are in minutes: seconds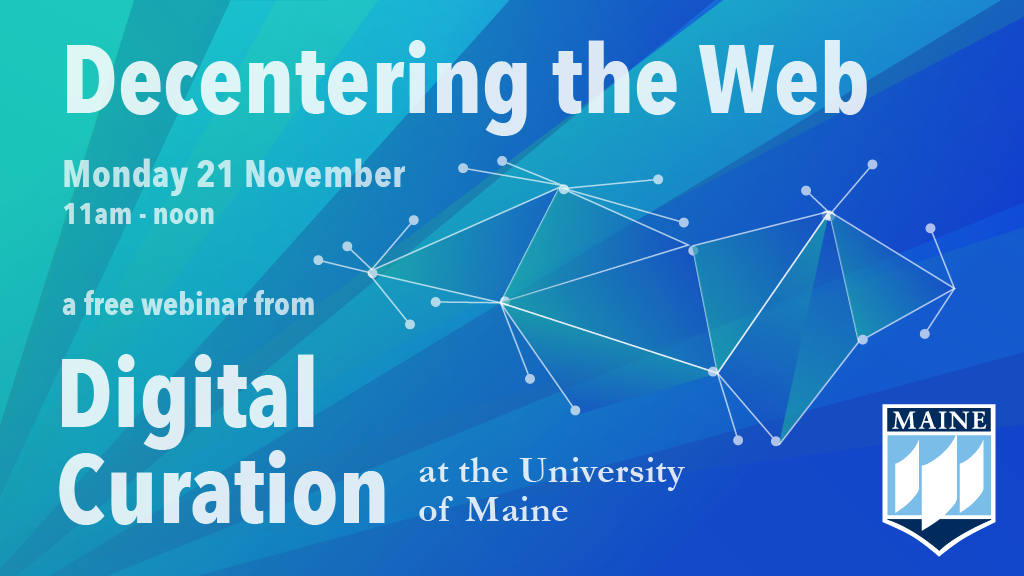 This conversation on potential futures for the web features Glen Weyl, a Microsoft researcher and co-author with Ethereum founder Vitalik Buterin of an influential vision for web3. Weyl will explain how their proposal for a next-generation Internet hopes to ensure creators are rewarded for their work and democracy is not subverted by disinformation and collusion.
You've almost certainly read headlines about the metaverse, NFTs, and blockchain in the past year. What you may not know is that some view these technologies as just stepping stones to a more profound change from "web2," a paradigm dominated by social media platforms that exploit user data for profit, to "web3," a paradigm based on cryptographic trust.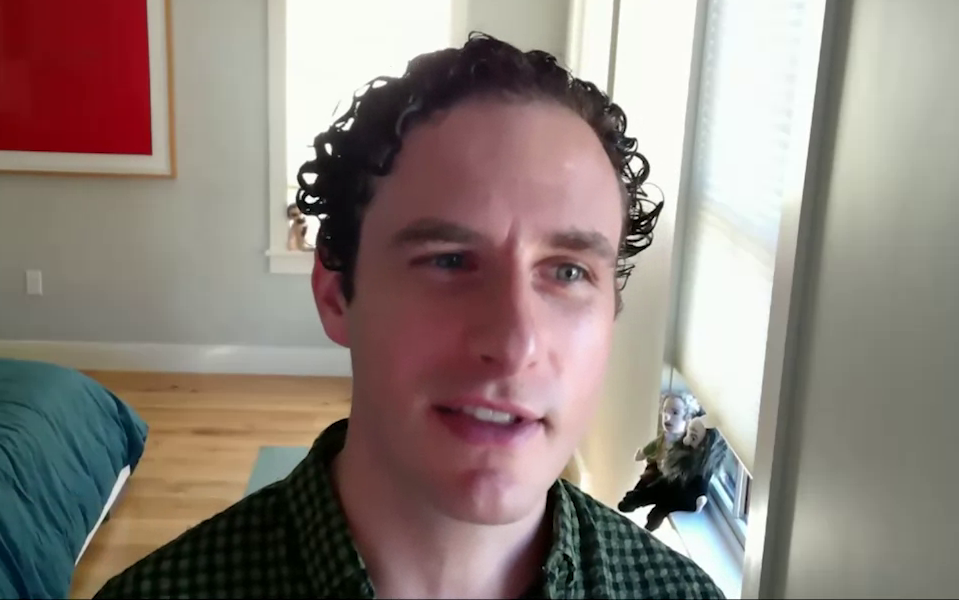 On 21 November 2022 UMaine's Digital Curation graduate program organized a conversation with Weyl about a pluralistic vision for web3 he co-authored with Puja Ohlhaver and Ethereum co-founder Vitalik Buterin. Weyl explains how their proposal for a next-generation blockchain hopes to ensure creators are rewarded for their work and democracy is not subverted by disinformation and collusion.
Also in the audience are a number of professional curators and conservators to question how web3 might change the way culture is created and shared, for better or worse.
Watch the entire video or choose an excerpt from the menu on this page.
Or view more teleconferences from the Digital Curation program.