Welcome to the Digital Curation at the University of Maine, a two-year online certificate program launched in the fall of 2012.
Who needs digital curation?
An archivist in a photographer's studio in Searsport wants to put a database of vintage sailing photos online but doesn't know where to start.
A town official in Milo is feeling pressure to keep digital records but isn't sure what formats will be accessible in the long term.
A curator in a museum dedicated to the Native traditions of Mount Desert Island is worried that her recordings of Wabanaki stories will be lost once the audio cassettes are no longer playable, and she's unsure how to catalogue them or migrate them to new formats.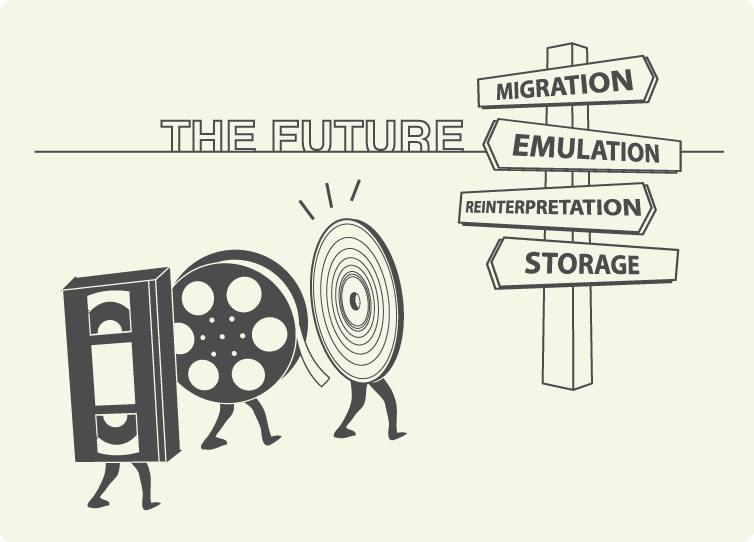 There is a growing need in many areas of the public and private sector for better understanding of and training in the selection, preservation, maintenance, and archiving of digital resources. The University of Maine's Digital Curation certificate provides a critical skill-set for employees and employers that prepares them to address pressing data and material management issues while positioning them and their business or institution for the future.
This innovative distance learning program should appeal to anyone working in an archive, museum, library, studio, business, or government office where the management of digital assets is important.
Students learn how to digitize, make accessible via database and Web site, and preserve digital assets ranging from videotapes to photographs to textual records.
Although taught entirely online, all classes in the program make use of an innovative Virtual Collection to teach hands-on skills along with broader knowledge about the field.
"Digital Collections and Exhibitions" starts fall 2013
New!
Launching for the first time this fall is DIG 540, a course that shows students how to store their collection in a database and put that collection online using PHP and MySQL. This online course will be taught by Innovative Communication Design faculty John Bell, a software developerwith a knack for teaching technical skills to the lay student.
Returning this fall is our introductory class in the sequence, DIG 500, which surveys the full course of the curatorial workflow, from acquisition to preservation. More information about both courses below.
To register
You can register for a single class or as part of the Graduate Certificate. In addition to the easy online application, applicants for the entire Certificate should email ude.eniam@otiloppij a 3-5 paragraph statement describing the digital curation challenges you have encountered in your past or future life/work, and how you think our program might help you overcome those challenges.
Reduced tuition
Tuition for out-of-state residents has been reduced to in-state rates, meaning all US students pay $1200 per course no matter where they reside. (We are currently working on reducing tuition for non-US students as well.)
Program Curriculum
The Digital Curation curriculum offers students the opportunity to complete a course of study leading to a certificate, or to choose individual courses most relevant to their interests and career. The curriculum's wide-spectrum approach to the subject of collection management in the digital age may be especially appealing to small-scale institutions, whose staff is often required to offer both cultural and technical support.
The curriculum's conceptual trajectory traces the stages that a curator might follow when caring for an artifact and its data, from initial acquisition to long-term preservation.
1. Acquisition
Related themes: digitization, recording, selection, law
DIG 500: Introduction to Digital Curation
DIG 500 is both an introduction to essential concepts in the field and a practicum in the first phase of the curation workflow, namely the acquisition of digital files. The class surveys the variety of digital artifacts that we consciously or unconsciously create and consume today, with a focus on how to collect and manage digitized and born-digital artifacts and their related data. Students learn technical skills such as how to digitize analog documents, photographs, and videos, as well as curatorial knowledge such as how selection criteria vary as a function of type of institution (archives v. libraries v. museums) and field (art v. archeology). The course also reviews methods for ensuring the ongoing integrity of the artifact and laws governing the acquisition and use of intellectual property, such as how copyright extends to images, editions, and future versions of a work. 3 credits. No prerequisites. Syllabus
Launched fall 2012
2. Representation
Related themes: documentation, metadata
DIG 510: Metadata
This course surveys current standards for describing and encoding artifacts in terms that aid their future discovery or preservation. The class covers digital formats for describing the contents and contexts of artifacts with an emphasis on their use in libraries, archives, and online repositories. The syllabus includes both particular metadata standards such as Dublin Core and OAI as well as their expression in different markup languages such as HTML, XML, and RDF. 3 credits. DIG 500 strongly recommended. Syllabus
Launched spring 2013
3. Access
Related themes: database, collection, presentation, network
DIG 540 Digital Collections and Exhibitions
This course covers the technical means and social consequences of assembling and sharing cultural data and artifacts. Topics can include the fundamentals of relational databases; a survey of collection management packages, both proprietary and open-source; case studies of Web-based collection portals--their successes and failures; and centralized and distributed paradigms for inter-institutional networks (ARTStor, OAI, Semantic Web, Metaserver). DIG 510 strongly recommended. Syllabus
Launching fall 2013
Qualified students may substitute these advanced courses in database management:
SIE 507: Information Systems Software Engineering / COS 480: Database Management Systems
4. Preservation
Related themes: obsolescence, conservation, media formats
DIG 550: Digital Preservation
This course acquaints students with the challenges of, and best practices for, preserving digital artifacts. Topics can include a survey of the (sometimes bewildering) array of formats for digital media, along with their vulnerabilities and half-lives; analysis of various preservation strategies (storage, migration, emulation, reinterpretation); institutional, legal, and practical impediments to preservation; preservation standards and resources for digital media (Media Matters, Variable Media Questionnaire). DIG 540 strongly recommended. Syllabus
Launched spring 2013
5. Internship
DIG 580: Digital Curation Internship
Related themes: fieldwork, placement, community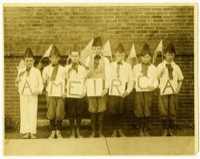 This course offers students the opportunity to work directly with an institution in the field to research and implement a solution for one or more of the stages of digital curation. A dedicated instructor might supervise a period of directed reading followed by fieldwork.
Students can also choose from numerous courses already on the books depending on their interests and the opportunities available:
MSE 497: Independent Study in Museum Studies/Museum Education
Advanced independent study or research and writing projects in Museum Studies, Museum Education or related areas. May be repeated for credit. Prerequisites & Notes: MSE 200 or permission of instructor. 1-3 credits
SIE 590: Information Systems Internship
Utilization of knowledge gained from the information systems graduate program within a business, non-profit or government organization and acquisition of practical training. See also some of the internship opportunities provided by collaborating businesses and agencies in Maine. Prerequisites & Notes: Successful completion of nine credits of required courses in the MSIS program. 3-6 credits
NMD 597: Independent Study in New Media
Graduate level study and research in New Media or related areas directed by a graduate faculty member in New Media. Prerequisites & Notes: Graduate Standing and permission. 3 credits
HTY 597: Field Work in Historical Institutions
Field work in local museums, state agencies, and other historic laboratories. Involves preparation and repair of exhibits, research and preparation of historic preservation documents, and beginning archival and artifact handling. Prerequisites & Notes: graduate students, senior history majors and others by permission. 3 credits.
6. Elective
To achieve a cumulative course load of 18 credits, students can choose from a number of approved electives for their sixth course, including these courses:
COS 430: Introduction to Cybersecurity
An overview of Cybersecurity as information security, policies, guidelines, and legal issues; the nature of network and computer attacks, system vulnerabilities and defense; implementation issues in Unix/Linux. Projects include system setup, attack, and defense. Prerequisites & Notes: COS 335 and COS 431. 3 credits.
EDT 545: Information Security in the Educational Environment
Covers privacy and security in the educational environment from several perspectives: legal issues, social and ethical concerns, standards and policy development. Prerequisites & Notes: EDT 520 or permission of instructor. 3 credits.
INT 400: Pop! Tech: The Impact of Technology on Society
A unique, interdisciplinary, online experience designed around the annual Pop! Tech Conference in Camden, Maine. Explores the impact of technology on society, environment, governance, ethics, and other aspects of our personal, professional, and civic lives -- both for our world today and the future we have a hand in shaping. Prerequisites & Notes: Junior standing or permission. 3 credits.
PAA 516: Information Technology and Public Policy
Impact and design of information systems in public and non-profit organizations. Prerequisites & Notes: Graduate Students or permission. 3 credits.
SIE 515: Human Computer Interaction
Students are introduced to the fundamental theories and concepts of human-computer interaction (HCI). Topics covered include: interface design and evaluation, usability and universal design, multimodal interfaces (touch, gesture, natural language), virtual reality, and spatial displays. Prerequisites & Notes: SIE or MSIS graduate student or permission of instructor. 3 credits.
SIE 525: Information Systems Law
Current and emerging status of computer law in electronic environments: rights of privacy, freedom of information, confidentiality, work product protection, copyright, security, legal liability; impact of law on use of databases and spatial datasets; legal options for dealing with conflicts and adaptations of law over time. Prerequisites & Notes: Graduate standing or instructor permission. 3 credits.
SIE 550: Engineering Databases and Information Systems
Theoretical foundation for the representation of knowledge in information systems and logic-based programming as a tool for fast prototyping. Object-oriented modeling and database schema design for engineering applications. Database management systems and their suitability for engineering data, transaction concepts and query languages, including SQL. Prerequisites & Notes: Graduate standing or permission of instructor.
Faculty
The following UMaine faculty members are contributors to the Digital Curation program:
John Bell, Adjunct Professor, Department of New Media

Sudarshan Chawathe, Associate Professor, Department of Computer Sciences
Desiree Butterfield-Nagy, Archivist, Cohen Collection, Fogler Library
Gretchen Faulkner, Director, Hudson Museum
Richard Judd, Professor, Department of History
Richard Hollinger, Head, Special Collections, Fogler Library
Jon Ippolito, Associate Professor, Department of New Media
Pauleena MacDougall, Director, Maine Folklife Center
Curtis Meadow, Adjunct, Department of Computer Sciences
Silvia Nittel, Associate Professor, Department of Spatial Information Science and Engineering
Harlan Onsrud, Professor, Department of Spatial Information Science and Engineering
Justin Wolff, Associate Professor, Department of Art
Tuition
As of spring 2013, tuition is the same regardless of whether you are an in- or out-of-state resident. The cost is $400 per credit hour, or about $1200 per class, apart from a small fee paid by out-of-state residents.
Although the certificate is designed to be completed in two years, part-time students may choose to spread the 18 credits (6 courses) over a longer period, or take a course individually as needed.
To make things easier for students currently working in collecting institutions, the final course is an internship that may take place in the student's own workplace. Also, for teachers and librarians, school districts sometimes offer salary incentives for credits accumulated above the BA or MA.
For more information
For more information, please contact Jon Ippolito at 207 581-4477 or ude.eniam@otiloppij