Excerpt playing:
(choose from the outline below)
This teleconference is a project of the University of Maine's Digital Curation program. For more information, contact ude.eniam@otiloppij.
Timecodes are in Hours: minutes
In this teleconference, Ben Fino-Radin joined students of the UMaine Digital Curation graduate program to answer questions about his work as a skilled preservationist with both a high-level view of the field as well as in-depth knowledge about pragmatic tools.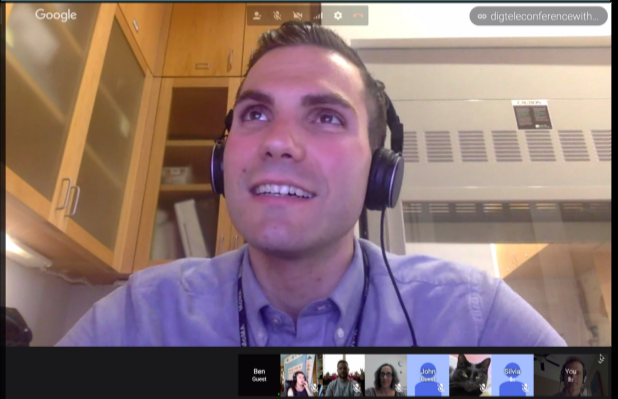 This New York-based conservator has been a driving force behind some of the most innovative conservation projects of the last decade, working with the Whitney, New Museum, and most recently as digital collection manager at the Museum of Modern Art. Fino-Radin's projects include preserving the world's longest sentence--the first work of Internet art acquired by a museum--and a crowdsourcing initiative called Transfer Station (XFR STN), which invited owners of personal or institutional archives to bring floppy disks, videotapes, and other obsolete formats to a walk-in forensic clinic that digitized their material and posted it to the cloud.
At MoMA he has worked with some of the best-known artists of this generation and collaborated with Archivematica to develop an open-source preservation tracking tool called Binder. His work has been profiled by the New York Times, Library of Congress, and Boston Globe.
His conversation with the University of Maine's online Digital Curation program was recorded on 12 May 2016.
Watch the entire video or choose an excerpt from the interactive menu below.